Marketing and the Kent Economy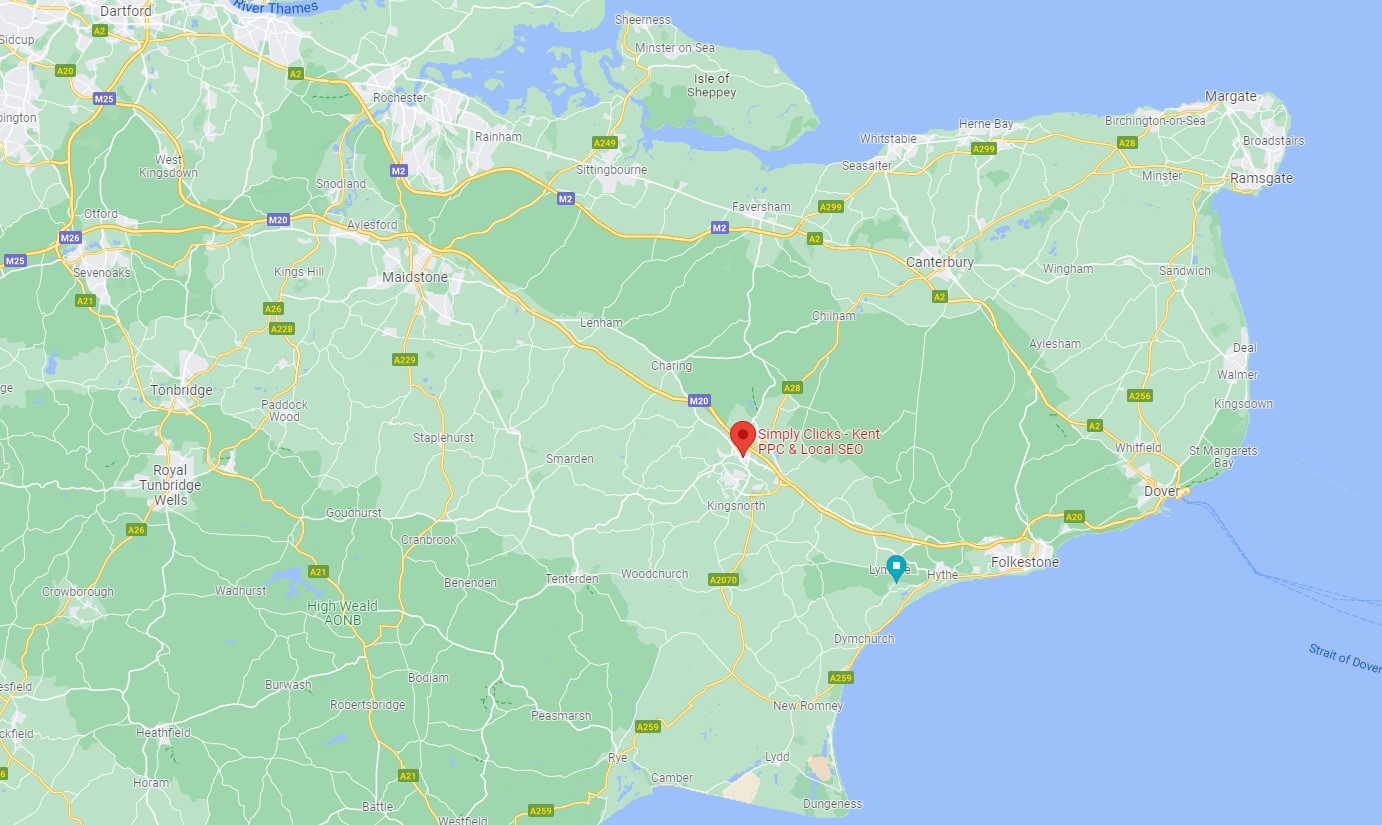 Simply Clicks is based in Kent and since we were founded, we have always served Kent-based clients. From a search marketing perspective, Kent along with Yorkshire, is one of the leading counties for generating locational specific search terms. Therefore, even if you were planning a national or southern regional campaign, the county and its related keyword terms would be of high interest. This is extremely important for both SEO and PPC marketing activities.
The county of Kent is split into the following local government administrative districts.
Ashford
Canterbury
Dartford
Dover
Folkestone and Hythe (Formerly known as Shepway)
Gravesham
Maidstone (The county town)
Sevenoaks
Swale
Thanet
Tonbridge and Malling
Tunbridge Wells (Known as Royal Tunbridge Wells)
For the purposes of marketing we will almost always include the unitary authority of Medway with Kent. Occasionally we will also include the parts of the ceremonial county of Kent, such as Bromley and Bexley and parts of Greenwich and Lewisham, which are now London boroughs.
Using estimates from Kent County Council and the Office of National Statistics we can estimate the current population of these various local authorities as follows:
Kent Districts Population Mid-2021 (millions)
Kent 1.60
Medway 0.29
London Boroughs

Bromley 0.33
Lewisham 0.31
Greenwich 0.29
Bexley 0.25

Total 3.07
Over a series of blog posts and analyses we will look at the Kent economy from a various marketing related perspectives. The two most important being population and relative affluence. Having been involved in the marketing of goods and services across a wide range of marketing categories we have experience of the relative importance of each of these local markets.
Economic Measures and Variability
Kent is one of the home counties – meaning it is adjacent to London. As such its benefits from the economic power of London. When looking at the economy of Kent, there is a clear pattern that the parts of Kent nearest to London tend to be the most affluent. And conversely, that the parts of Kent furthest from London are the least affluent. Whatever economic measure we use, we tend to find a similar pattern of highest affluence in the northwest of the county and lowest affluence in the southeast.
Household Income
House Prices
Credit Ratings
Measures of Deprivation
Unemployment
Demographic Measures and Variability
Population Size
Population Density
Population Structure
Rural vs Urban
Inland vs Coastal
Other Measures such as Education, Crime, Health, Ethnic Profiles